Building good customer relationships requires more than developing a good product, pricing it attractively, and presenting it to target customers.
Companies must also engage with consumers, communicate their value proposition to customers, and not leave what they communicate to chance. All communications must be planned and carefully blended into integrated programs. Just as good communication is essential in building and maintaining any relationship, it is also an essential element in a company's efforts to attract customers and create profitable customer relationships.
Promotional kit
A company's overall promotion mix (also called the marketing communication mix) is the advertising, public relations, personal selling, sales promotion, and marketing that a company uses to interact with consumers, persuasively communicate customer value, and build customer relationships. consists of a specific set of direct marketing tools. The five main promotional tools are defined:
• Advertising. Any paid form of non-personal promotion of ideas, products or services by an identified sponsor.
• Sales promotion. Short-term incentives to encourage the purchase or sale of a product or service.
• Public relations (PR). Establishing good relations of the company with various sections of the public through steps such as achieving favourable public transparency, creating a good corporate image and preventing unpleasant rumours, stories and incidents.
• Personal selling. In-person presentations by the company's sales force to attract customers, make sales and build customer relationships.
• Direct and digital marketing. Creating direct interactions with carefully targeted individual consumers and customer communities in order to both get instant responses and build lasting customer relationships.
The communication kit includes specific promotional tools used to communicate with each category of customers. For example, advertising includes broadcast, print, online, mobile, outdoor and other forms. Sales promotion includes discounts, coupons, window displays, promotions and events. Personal selling includes sales presentations, exhibitions and incentive programs. Public relations includes press releases, sponsorships, events and web pages. Any direct and digital marketing includes direct mail, email, catalogues, online and social media, mobile marketing, and more. includes. At the same time, marketing communication goes beyond these specific promotional tools. The design of the product, the price, the shape of the container, the colour, and the stores that sell it all communicate something to the buyers. Thus, although the promotional package is the company's primary relationship-building and communication activity, the entire marketing mix (promotion and product, price and place) must be coordinated for maximum impact.
Integrated marketing communications
Over the past decades, marketers have perfected the art of mass marketing by selling highly standardized products to a mass of customers. They have developed effective mass media communication techniques to support these strategies. Large companies already regularly spent millions or even billions on television, magazine, and mass media advertisements, reaching tens of millions of customers with one ad. Marketing managers today face some new marketing communications realities. Perhaps no other field of marketing is changing as profoundly as marketing communications, creating both exciting and challenging times for those involved in this field.
A new model of marketing communications
A number of important factors are changing the face of marketing communications today.
First, consumers are changing. In this digital, wireless age, consumers are better informed and more empowered in terms of communications. Rather than relying on market supply information to find information themselves, they leverage the Internet, social media, and other technologies. They can easily connect with other consumers to exchange brand-related information or even create their own brand messages and experiences.
Second, marketing strategies are changing. As mass markets fragment, marketers are moving away from mass marketing. They are increasingly creating focused marketing programs designed to interact with customers and build customer relationships in structured micro markets.
Finally, radical advances in digital technology are causing significant changes in the way companies and customers communicate with each other. The digital age has ushered in a host of new information and communication tools, from satellite and cable television systems to smartphones and tablets and the many faces of the Internet (brand websites, email, blogs, social media and online communities, the mobile web, and many others). Just as mass marketing has given rise to a new generation of mass media communications, new digital and social media have also given rise to a more targeted, social and customer interaction model of marketing communications.
Although television, magazines, newspapers and other traditional mass media remain very important, their dominance is waning. Instead, advertisers are using a wide variety of more specialized and highly targeted media to interact with smaller customer communities (groups) with more personalized, interactive content. New media ranges from dedicated cable TV channels and videos made for the web to online advertising, email and text messages, blogs, mobile catalogues and coupons, and advanced social media. This new face of media has made marketing very successful.
Some advertising industry experts even predict that the ancient model of mass media communications will eventually become obsolete. Mass media costs are increasing, their audiences are shrinking, advertising variety is increasing, and viewers are taking control of being bombarded with messages through technologies such as online video streaming or digital video recorders that allow them to hide harmful television ads. As a result, sceptics suggest that marketers shift their ever-higher marketing budgets away from old media strongholds and toward online, social, mobile and other new-age media.
Although television remains a powerful advertising medium, accounting for a third or slightly more of total advertising spending in recent years, its growth has slowed or declined. Advertising costs in magazines, newspapers and radio have also decreased. In contrast, advertising spending on digital media has increased dramatically. Aggregate digital ad spending is expected to outpace TV ad spending, growing 15 per cent annually. In the coming years, digital media will attract about 45 per cent of all advertising spending, compared to 33 per cent on television.
From Nike and P&G to Unilever, major advertisers are increasingly moving toward a digital-first approach to building their brands. For example, Unilever, one of the world's largest advertisers, spends a quarter of its 8 billion global marketing budget on digital media. Digital media accounts for nearly 50 per cent of marketing budgets in countries like the US and China.
Some marketers rely almost exclusively on digital and social media. For example, "Method", a manufacturer of environmentally friendly household products, is running a full, but mostly digital, campaign on the theme "Clean happy".
The method is known for its unusual campaigns using slogans like "People Against Dirt" and "For the Love of Cleanliness." But the most remarkable thing about the "Clean Happy" campaign is that it didn't advertise in traditional media such as TV and magazines at first. Instead, the main videos used in the campaign were only broadcast on YouTube and Method's Facebook page. In addition to online media ads, the campaign was actively engaged in social media, including Method's Twitter page and other blogs, in addition to YouTube and Facebook. The Clean Happy campaign matches both the image and the budget of Method. The method is the main type of brand that benefits from social media-style word-of-mouth marketing. Additionally, Clean Happy has set a first-year budget of just $3.5 million. That number pales in comparison to the company's $150 million budget to introduce a single new product, such as rival P&G's Tide Pods detergent packages. Method ran its digital-only campaign for a full year before rolling it out to television. Even now, the "Clean Happy" campaign is mainly carried out on digital and social media, supported only by carefully targeted regional cable TV channels in selected markets. Its more recent campaign includes "Life's Messy Moments," a romantic-comedy TV series and online ads and other social media content, featuring a young couple and their messy relationship from their first kiss to their first child — to a clean, happy ending. To kick off the campaign on Facebook, Method ran a photo contest called the Clean Happy Awards, asking fans to submit their best pets, kids and party favours. Method's advertising manager says: "We embrace this grassroots movement. This is what you have to do when you don't have $150 million."
In the new world of marketing communications, new forms of media allow marketers to reach smaller groups of consumers in more compelling ways, rather than using old approaches that keep customers from watching shows and force them to push mass messages. For example, think about current television viewing. Consumers can now watch their favourite shows on anything with a screen (TVs as well as laptops, smartphones or tablets). They can choose to watch programs when and where they want, often ad-free. There is a growing number of online-only programs, ads, and videos.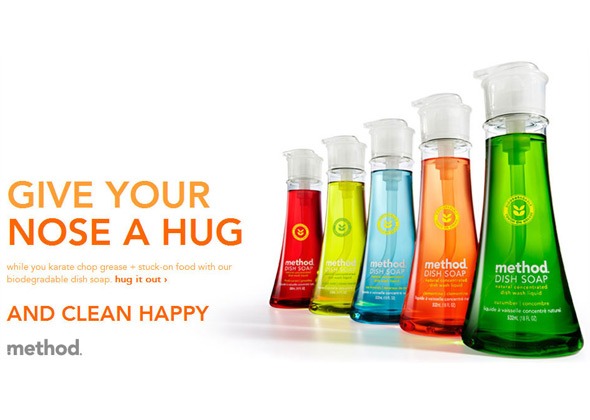 Despite the shift toward digital media, traditional media still make up a significant portion of the promotion budget of most large marketing companies. That fact probably won't change anytime soon. Thus, most marketers predict that the traditional media model will not disappear entirely, but instead use a combination of online, mobile and social media that interact with more targeted consumer groups in a more personalized way. Ultimately, regardless of the communications channel, the key is to integrate all these media in a way that best interacts with customers, best conveys the brand message, and enhances the customer's brand experiences. As the marketing communications environment changes, so will the role of marketing communicators. Rather than creating and placing "TV ads" or "print ads" or "Snapchat-branded story ads," many marketers now see themselves more broadly as content marketing managers. As such, they create, inspire, and share brand messages and conversations with and among customers across a suite of paid, personal, earned, and shared communication channels. These channels include both traditional and new media, as well as regulated and unregulated media. An agency executive says it's no longer advertising: "It's more about the context and channels of communications than the message itself. It's about customer mapping that leads to interaction, purchase, loyalty and support across touchpoints with an integrated journey to start communicating with consumers."
The need for integrated marketing communications
The transition to a richer set of media and content approaches poses a challenge for marketers. Consumers today are bombarded with brand messages from a variety of sources. But often companies fail to integrate different communication channels. Mass media ads say one thing, a company's website, emails, social media pages or YouTube videos say another.
One problem is that marketing content often comes from different departments within the company. Advertising messages are prepared by an advertising department or an advertising agency. Other company departments or agencies develop public relations messages, sales promotions, and online and social media content. But consumers don't differentiate between content sources the way marketers do. In the consumer's mind, a Super Bowl ad (whether an in-store display, a mobile app, or a friend's social media share) combines brand-related content from various sources into a single message about the brand or company. Conflicting content from these different sources can result in confusing company images, brand positions, and customer relationships.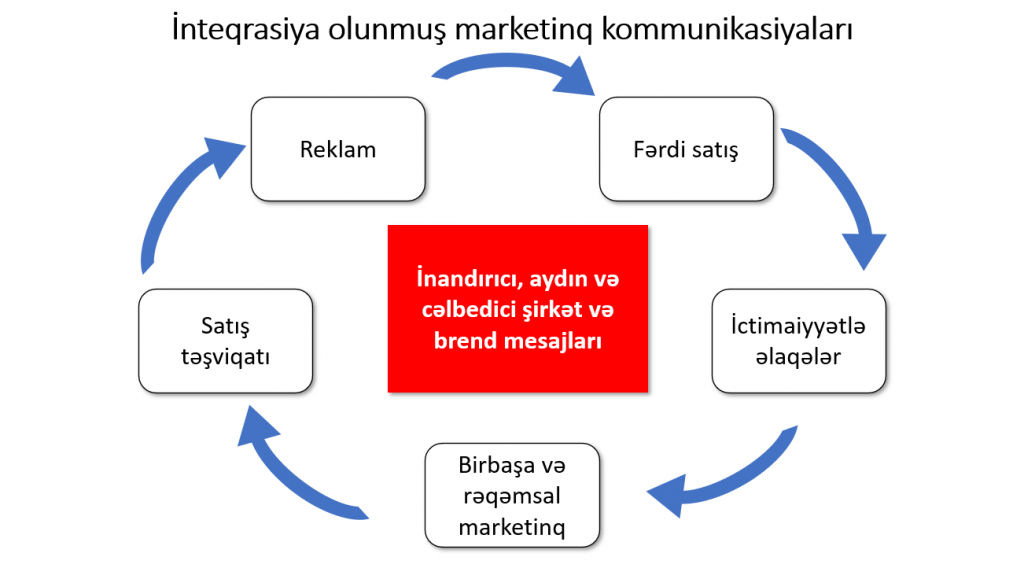 Thus, the rapid growth of online, mobile and social media marketing presents great opportunities as well as great challenges. This gives marketers many new tools to understand and interact with customers. At the same time, it complicates and fragments common marketing communications. The challenge is to bring them all into an organized form. For this purpose, most companies apply the concept of integrated marketing communications (IMK). As shown in the image, the company carefully integrates multiple communication channels within this concept to deliver a clear, convincing and compelling message about its organization and brands. Media often play unique roles in interacting with, informing, and persuading consumers. Research shows that more than two-thirds of advertisers and their agencies are planning video ad campaigns across multiple viewing platforms, including traditional TV and digital, mobile and social media. This type of video convergence (convergence), as the name suggests, combines (combines) the core strength of television (reaching many people) with better targeting, interaction and interaction of the digital world. These changing media and their roles must be carefully coordinated within an overall integrated marketing communications plan.
Previously, no one person or department was responsible for thinking about the communication roles of different promotional tools and coordinating the promotional package. Some companies appoint a director of marketing communications who has overall responsibility for the company's communications efforts to help implement integrated marketing communications. This helps to achieve better communication credibility and greater sales impact. This leaves the responsibility of shaping the image of the company into the shape it has been shaped by the company's thousands of activities, to someone where no one else existed before.
Developing effective marketing communications
An overview of the communication process
Integrated marketing communications involves defining the target audience and formulating a well-coordinated promotional program to elicit the desired audience response. Marketing communications often focus on the objectives of quick recognition, image or preference in the target market. But this approach to communication is a very narrow-minded one. Today, marketers have begun to see communication tools as tools for managing interactions and relationships between customers and the company and its brands.
Because customers differ, communication programs must be tailored to specific segments, niches, and even individuals. In today's era of interactive communication technologies, companies are not only asking "How can we interact with customers?" not only the question, but also "How can we create an opportunity for customers to interact with us?" should ask the question.
Thus, the communication process should begin by reviewing all potential points of contact that target customers may have with the company or its brands. For example, someone looking to buy a new wireless phone package might talk to others, see television or magazine ads, visit various online sites for prices and reviews, and purchase the package at Best Buy, Walmart, or a wireless provider's kiosk or store. can The marketer must assess the impact of each communication experience at different stages of the buying process. Understanding this will help marketers allocate their communications budget more effectively and efficiently.
To communicate effectively, marketers must understand how communication works. Communication involves the following nine elements. Two of these elements are the main parties in communication: the sender and the receiver. The other two are the primary communication tools: messages and media. There are four basic communication functions: encryption, decryption, response, and feedback. The last element in the system is sound. These elements are defined below and applied to the McDonald's "I'm lovin it" TV commercial.
• Sender. The party sending the message to the other party – here "McDonald's".
• Encryption. The process of putting an idea into symbolic form—for example, an advertising agency, McDonald's, concentrates words, sounds, and images into a television commercial that will convey the intended message.
• Message. A set of characters transmitted by the sender – a real McDonald's ad.
• Media. The communication channel that carries the message from the sender to the receiver – in this case, McDonald's selects television and specific television programs.
• Decryption. The process by which the receiver assigns meaning to symbols encoded by the sender – a consumer views a McDonald's ad and interprets the words and images it contains.
• Receiver. On the other hand, the recipient of the sent message is the customer viewing the McDonald's ad. Answer. After receiving the message, the receiver's reactions—do any of hundreds of different reactions: for example, the consumer likes McDonald's more (and is more likely to eat at McDonald's next time), says "Look, I love it," or does nothing.
• Feedback. The portion of the receiver's reaction that is communicated back to the sender – McDonald's research shows that consumers are both influenced by and remember the ad, or praise the ad or its products by emailing or calling McDonald's, or criticising.
• Voice. Unplanned static (mode) or distortion in the communication process results in the receiver receiving a message different from the one the sender sent – ​​the consumer is confused when viewing the ad and misses key points.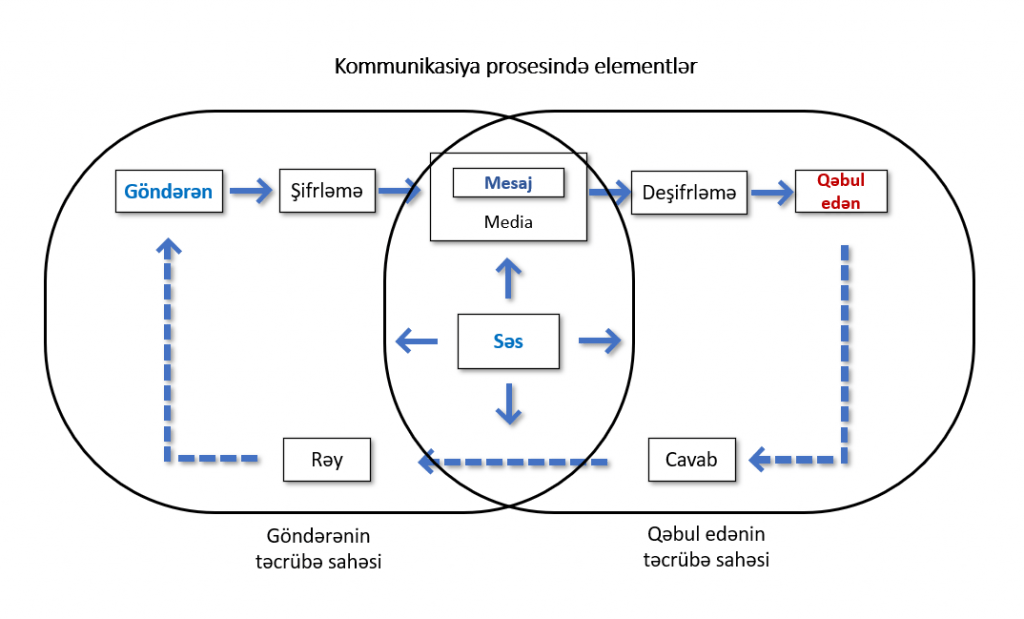 For a message to be effective, the sender's encryption process must match the receiver's decryption process. The best messages contain words and other symbols that are familiar to the receiver. The more the sender's field of expertise overlaps with the receiver's field of expertise, the more effective the message is likely to be. Marketing communicators may not always share the customer's area of ​​expertise. For example, a copywriter from one socio-economic class may create advertisements for customers from another class (for example, wealthy businessmen). But a marketing communicator must understand the customer's area of ​​expertise in order to communicate effectively. This model points to a number of key factors in good communication. Senders need to know what audience to reach and what responses they want. They must have a good understanding of message encryption, taking into account how the target audience deciphers messages. They should send messages to target audiences through media and establish feedback channels to gauge audience response to the message. Also, in today's interactive media environment, companies must be willing to "transform" the communication process to become good receivers and responders to messages sent by consumers.
Stages of developing effective marketing communication
Now we will learn the steps involved in developing an effective integrated communications and promotion program. Marketers must: identify the target audience, define communication objectives, design messages, select media to send messages, select message sources, and collect feedback.
Defining the target audience
A marketing communicator begins with a clear target audience in mind. Audiences can be existing users or potential buyers who make or influence a purchase decision. The audience can be individuals, groups, specific communities, or the general public. The target audience strongly influences the communicator's decisions about what to say, how to say it, when to say it, where to say it, and to whom to say it. Determining the objectives of the communication Once the target audience has been determined, marketers must determine the desired response. Of course, in many cases, they follow purchase reactions. But the purchase can only happen after a long decision-making process by the consumer. A marketing communicator needs to know where their target audience is now and what stage they need to move to. The target audience can be at any of the six buyer-readiness stages. These are the stages that consumers typically go through on their path to purchase. These stages include Attention, Interest, Desire, and Action. A marketing communicator's target market may be completely unaware of the product, knowing only the name or very little about it. So the marketer must first organize awareness and knowledge. For example, General Mills recently announced the removal of artificial flavours and colours from popular BigG cereals such as Trix, Cocoa Puffs, Cap'n Crunch and Golden Grahams. General Mills has launched a major "Love Cereal Again" campaign to alert consumers to these and other changes.
Assuming your target consumers know about the product, how do they feel about it? Almost all American consumers are familiar with Trix, Cocoa Puffs, and other BigG cereals. These brands have been around since the late 1950s. General Mills wants to successfully move consumers through the stages of feeling strongly about the updated cereal. These stages include liking (feeling good about BigG cereal), preference (preferring BigG cereal over competing brands), and trust (believing that BigG cereal is the best cereal for them). General Mills marketers use a combination of promotional tools to create positive feelings and trust. Early TV commercials help build anticipation and emotional brand connection. Images, text and videos on General Mills' social media sites engage, entertain and educate potential customers about the cereal reformulation. Press releases and other public relations activities help keep the conversation going about the product. A small website (https://www.generalmills.com/en/Brands/Cereals) provides additional information and purchasing opportunities.
Finally, some members of the target market may be convinced of the product but not make the purchase. Communicators must motivate consumers to take the final step. To help reluctant consumers overcome these barriers, General Mills can offer shoppers special promotional prices (coupons, store discounts, and special offers), and support the product with customer comments and feedback on the Web and social media sites and elsewhere.
Of course, marketing communications alone cannot generate positive sentiment and purchases for BigG cereals. The cereal itself should provide high value for customers. Indeed, extremely good marketing communications can actually accelerate the demise of a bad product. The sooner potential buyers learn about a low-quality product, the sooner they will be aware of its shortcomings. Therefore, good marketing communications require "good words after good deeds". For example, General Mills researched 69 colours and 86 flavours, conducted 98 consumer tastings, completed 301 recipe tests, and listened to customers' opinions on products before introducing new reformulated versions to ensure the success of healthier versions of its older BigG products. Spent 140 hours.
Crafting the Message After determining the desired audience response, the communicator begins crafting an effective message. Ideally, a message should attract attention, create interest, arouse desire and drive action (a framework known as the AIDA (Attention, Interest, Desire and Action) model). In practice, few messages move consumers from awareness to purchase, but the AIDA framework suggests the desirable qualities of a good message.
When putting a message together, the marketing communicator must decide what to say (message content) and how to say it (message structure and format). Content of the message. A marketer must identify an appeal or topic that will elicit the desired response. There are three types of appeal: rational, emotional and spiritual. Rational appeals are related to the audience's self-interest. They show that the product produces the desired benefits. An example of this is messages touting the quality, market, value or performance of a product. Thus, the Aleve ad claims this fact: "More medicine does not mean more painkillers. "Aleve has the power to relieve back, body and joint pain throughout the day with less medication than Tylenol." "Weight Watchers'" advertisement states this simple fact: "The diet secret to ending all diet secrets is no diet secret."
Emotional appeals attempt to evoke either negative or positive emotions that can encourage purchase. Communicators can use emotional appeals that range from love, joy, and humour to fear and guilt. Proponents of emotional messages argue that they attract more attention and create more trust in the sponsor and the brand. The argument is that consumers often feel before they think, and persuasion is emotional in nature.
A good story in advertising often strikes an emotional chord. For example, Audi's "Commander" ad was designed to appeal to consumers' emotions rather than focusing on the basic practical details and mileage information seen in many car ads.
Moral appeals direct the audience to a sense of what is "right" and "appropriate." They often motivate people to support social causes such as a cleaner environment or helping those in need. For example, Colgate's advertising campaign encourages people to "turn off the faucet while brushing" in order to conserve water. One ad shows a young man in a developing country putting a bucket of water on his head, noting, "What you waste in two minutes is what his family needs for a day."
The structure of the message. Marketers must also decide how to adjust the three message structure issues. The first is the question of drawing conclusions or leaving them up to the audience. Research shows that in many cases it is better for an advertiser to ask buyers questions and let them come to their own conclusions than to draw conclusions.
A second message structure issue is whether to present the strongest arguments first or last. Introducing the first draws strong attention, but can lead to a failed ending.
A third message structure issue is whether to present a one-sided argument (naming only the product's strengths) or a two-sided argument (stating the product's strengths while also acknowledging its shortcomings). Usually, a one-sided argument is more effective in sales presentations. However, this is an exception when audiences are highly educated or willing to hear counterarguments, or when the communicator must overcome a negative association. For example, Heinz once shared the message "Heinz ketchup is a slow product" and Listerine shared the message "Listerine tastes bad twice a day". In such cases, two-way messages can build trust in the advertiser and make buyers more resilient to adversarial attacks.
The format of the message. A marketing communicator also needs a strong format for the message. In print advertising, the communicator must decide on the headline, copy, artwork and colours. Advertisers use novelty and contrast to attract attention; from eye-catching pictures and headlines; to different formats; the size and position of the message; they can use colour, shape and movement. For example, Reese's Peanut Butter Cup ads are clear and simple. They feature the brand's familiar orange, yellow and brown colours, with text juxtaposed with a classic candy image. They combined the two different ingredients of the candy, "Chocolate and peanut butter went into a mould. The rest is history" and displays clever headlines such as "After peanut butter meets chocolate, peanut butter still talks to jam, but the connection is very strained".
Presenters carefully plan every detail from start to finish. If the message is to be communicated through television or video, the communicator must incorporate movement, pace, and voice. If the message is conveyed through a product or its packaging, the communicator must look at the structure, smell, colour, size, and shape. For example, colour alone can significantly enhance message recognition for a brand: Target (red), McDonald's (yellow and red), John Deere (green and yellow), Twitter (blue), or UPS (brown). ) think about. Thus, marketers must carefully consider colour and other seemingly insignificant details to design marketing communications effectively.
Selection of communication channels and media
The communicator must now select communication channels. There are two broad types of communication: personal and impersonal.
Şəxsi kommunikasiya kanalları
Two or more people communicate directly with each other in personal communication channels. Beds Somall They can communicate face-to-face, by phone, by mail or email, or even by texting or internet chat. Personal communication channels are effective because they allow for in-person referrals and feedback.
Some private communication channels are directly managed by the company. For example, a company's sales representatives may contact business buyers. However, other personal product communications may reach buyers through channels not directly controlled by the company. These channels may include consumer advocates, bloggers, and other independent experts who provide information to buyers. Or they may be neighbors, friends, family members, companions, or other consumers who talk to target buyers in person or through social media, as well as interactive media. This latter channel of word-of-mouth influence has a significant impact on many product areas.
Personal impact is especially important for products that are expensive, risky, or highly visible. One survey found that recommendations from friends and family have the strongest influence on consumers worldwide: more than 80 per cent of consumers say friends and family are the number one influence on their awareness and purchases. Another study found that 72 per cent of consumers refer to online reviews and trusted sources of purchasing information. Trust in ads varies from 63 per cent to 36 per cent, depending on the medium. Is it any wonder, then, that few consumers buy a product on a site like Amazon.com without checking what existing users have to say about the product? Who hasn't made a purchase on Amazon based on another customer's review or the "Customers Who Bought This Also Bought…" section, or decided not to buy because of negative customer reviews?
Companies can take steps to make personal communication channels more effective. For example, they create opinion leaders (people whose opinions are followed by others) for their brand by providing influencers with products on attractive terms or educating them to inform others. Buzz marketing involves cultivating opinion leaders and spreading information about your product or service to others in their community. For example, Netflix attracts influencers (grammasters) with a large following on Instagram.
Grammasters travel around the world taking photos and creating video content from popular series and scenes of popular original Netflix shows. By sharing this content on Instagram, they allow Netflix fans to develop an even deeper relationship with their favourite Netflix series.
Social marketing company BzzAgent takes a different approach to generate buzz. He creates customers for the client's brand and then turns them into effective brand advocates.
BzzAgent has assembled a volunteer army of natural-born buzz-makers, millions of genuine shoppers around the world who are highly active on social media and love to talk about and recommend products. When a customer registers, BzzAgent searches its database and selects "agents" that match the profiles of the product's target customers. Selected volunteers create a personal brand experience by accepting product samples. BzzAgent then encourages agents to share honest thoughts about the product through face-to-face chats and tweets, Facebook shares, online photo and video sharing, blogs and other social sharing venues. If the product is good, positive word of mouth spreads quickly. If the quality of the product is in doubt, then it is worth learning about it quickly. BzzAgent's attorneys have represented hundreds of leading marketing companies' brands, from P&G, Nestle, Coca-Cola and Estee Lauder to Kroger, Disney and Dunkin Donuts. created The difference between "BzzAgent" is its authenticity. Agents are not scripted. Instead, the company tells its lawyers: "This is the product; if you believe it, say what you think. "Bzz" is not a place for exaggerated, repeated and untruthful posts.
Non-personal communication channels
Nonpersonal communication channels are media with messages that do not involve personal contact or feedback. They include mainstream media, environments and events. Primary media include print media (newspapers, magazines, direct mail), broadcast media (television, radio), exhibition media (billboards, signs, posters), and online media (email, company websites, brand mobile and social media sites). Ambiences are conditions that are thought out (designed) to create or strengthen a buyer's desire to buy a product. So lawyers' offices and banks are designed to communicate confidence and qualities that can be valued by clients. Events are staged episodes that deliver messages to target customers. For example, public relations departments organize grand openings, shows and exhibitions, public tours and other events.
Impersonal communications directly affect recipients. In addition, using mass media often has an indirect effect on consumers by leading to more personal communication. For example, communications first flow from television, magazines, and other mass media to opinion leaders, and then from opinion leaders to others. Thus, opinion leaders step between the mass media and their audiences and carry messages to people who are less exposed to the media. Interestingly, marketers often use non-personal communication channels to replace and stimulate personal communication by embedding consumer likes or word-of-mouth in their ads and other promotions.
Selecting the source of the message
Şəxsi və ya qeyri-şəxsi kommunikasiyada mesajın təsiri həm də hədəf auditoriyasının kommunikatora necə münasibət göstərməsindən asılıdır. Yüksək etibarlı və ya populyar mənbələrdən çatdırılan mesajlar daha çox inandırıcı olur. Buna görə də bir çox ərzaq şirkətləri spesifik ərzaq məhsullarını xəstələrinə tövsiyə etməyə həvəsləndirmək üçün həkimlər, diş həkimləri və digər məqsədilə tanınmış idmançıları, aktyorları, musiqiçiləri, hətta cizgi filmi personajları kimi məşhurları işə götürürlər. NBA-nın super ulduzlarının bir hissəsi imiclərini "Nike", "McDonald's" və "Coca-Cola" kimi brendlərə icarəyə verir. Aktrisa Sofiya Verqara "Covergirl", "State Farm", "Comcast", "Rooms to Go" və digər brendlər adından danışır, hətta özünün "Kmart" geyim xəttinə də sahibdir. Aktyor Corc Kluni "Nestle Nespresso" ekspresso maşınını sevir. Tennisin nəhəngi Serena Uilyams isə "Gatorade" i, "Nike"ı və "Beats By Dre"ni dəstəkləyir.
Hərçənd şirkətlər brendlərini təmsil etmək üçün məşhurları seçərkən diqqətli olmalıdır. Səhv sözçünü seçmək xəcalətlə və ləkələnmiş imiclə nəticələnə bilər. Məsələn, peşəkar velosipedçi Lens Armstronq "Tour de France" titullarından məhrum edilərkən və dopinqdən istifadəyə görə veloyarışlardan ömürlük uzaqlaşdırılarkən "Nike", "AnheuserBusch", "Radio Shack", "Oakley", "Trek" velosipedləri və "Giro" dəbilqələri də daxil olmaqla onlarla və ya daha çox sayda böyük brend utanc hissi keçirdi. Əvvəlcə model brend sözçüsü hesab olunan Armstronq bir dəfə bir ildə 20 milyon dollara yaxın indossament (endorsement) gəliri əldə etmişdi. Bir ekspert: "Brendlərlə məşhurlar arasında təşkil edilmiş izdivaclar təbiət etibarilə risklidir", – deyə qeyd edir. Başqa biri deyir: "Məşhurların 99 faizi brend tərəfdaşları üçün güclü iş görür, 1 faizi uğursuzluğa düçar olur". Brend üçün uyğun məşhuru seçmək həmişə olduğundan daha vacibdir.
Collection of reviews
After sending a message or other brand content, a communicator must research its impact on its target audience. This involves asking the target audience whether they remember the content, how many times they have seen it, what aspects they remember, how they feel about the content, and their past and present relationship to the brand and company. The communicator may also want to measure behaviour resulting from the content, such as how many people buy the product, talk about it, or go to the store.
Feedback on marketing communications may suggest changes to the promotional program or the product offering itself. For example, Macy's uses television or newspaper advertising to inform local consumers about stores, services, and shopping events. Suppose that a survey shows that 80 percent of shoppers in an area recall seeing store advertisements and that they are aware of products and sales. Of these informed shoppers, 60 percent visited a Macy's store in the past month, but only 20 per cent of those who did were satisfied with their shopping experience.
Although these results generated awareness of the campaign, they show that Macy's stores are not giving consumers the satisfaction they expect. Therefore, Macy's must improve the shopping experience in addition to implementing a successful communications program. Now suppose that research shows that only 40 percent of consumers in the area are aware of the store's products and events and that only 30 percent of those who are aware have made a recent purchase, but 80 percent of those who do a shop will return soon to shop again. In this case, Macy's should strengthen its promotional program to capitalize on its power to create in-store customer satisfaction.
Determining the overall promotional budget and set
We looked at the steps involved in planning communications and sending them to target audiences. But how does a company determine the total promotional budget and the allocation between the main promotional tools to create the promotional package? By what process does it align (combine) the tools to create integrated marketing communications?
Determining the overall campaign budget
One of the most difficult marketing decisions a company faces is how much to spend on promotion. John Wanamaker, an important figure in the department store industry, once said, "I know that half of my advertising spend is wasted, but I don't know which half. I spent 2 million dollars on advertising, but I don't know if it will be half or twice as much." For example, Coca-Cola spends hundreds of millions of dollars a year on advertising. But is it too little, just enough, or too much? So it's no surprise that industries and companies vary widely in how much they spend on promotion. Promotional spending can be 10-12 percent of sales for consumer packaged goods, 20 percent for cosmetics, and only 1.9 percent for household goods. Within any industry, there are both low and high-cost advertising companies.
How does a company determine its promotional budget? Here we look at four common methods used to determine the total budget for advertising: the appropriate method, the percentage of sales method, the competitive equilibrium method, and the target and task method.
Appropriate method
Some companies use the affordable method. They set the promotional budget at what they think the company can handle. Small companies often take advantage of this method, arguing that the company cannot use it more for advertising. They deduct operating and capital costs from gross revenues, and then spend some of the remaining funds on advertising.
Unfortunately, this method of determining budgets completely ignores the effects of promotion on sales. This tends to place promotional spending last among spending priorities, even in situations where advertising is critical to a company's success. This leads to an uncertain annual promotion budget, which makes long-term market planning difficult. Although the right approach can result in overspending for advertising, it often results in underspending.
Interest in the sales method
Other companies use the percentage-of-sales method to set their promotional budget at a certain percentage of current or projected sales. The percentage-of-sales method is easy to apply and helps management think about the relationship between promotional costs, sales price, and profit per unit.
Despite these claimed advantages, the percentage-of-sales method is difficult to justify. Making this mistake, sales are seen as the cause rather than the result of the promotion. Although studies have found a positive correlation between promotional spending and brand strength, this relationship often causes and effect, not cause and effect. Strong brands with high sales can afford larger advertising budgets.
Thus, the interest-on-sales budget is based on the availability of cash, not the capacity. It can sometimes prevent the increased spending needed to reverse declining sales. Since the budget changes from year to year based on sales, long-term planning is difficult. Finally, this method provides no basis for choosing a specific percentage other than what has been done in the past or what competitors are doing.
Competitive equilibrium method
However, other companies use the competitive-parity method to set their promotional budgets in line with competitors' costs. They monitor competitors' advertising or obtain industry promotion cost estimates from publications or trade associations, then base their budgets on the industry average.
Two arguments support this method. First, competitors' budgets represent the collective experience of the sector. Second, competitors' spending helps prevent promotional wars. Unfortunately, neither argument is valid. There is no reason to believe that a competitor has a better idea of ​​how much to spend on promotion than the company itself. Companies are very different and each has specific promotional needs. Finally, there is no evidence that budgets based on competitive equilibrium prevent campaign wars.
Target and task method
The most logical method of setting the budget is the objective-and-task method, in which the company sets the campaign budget based on what it wants to achieve with the campaign. This method of budgeting involves (1) setting specific campaign goals and (2) defining the tasks necessary to achieve that goals.
Forming a general promotional package
According to the concept of integrated marketing communications, a company must carefully integrate promotional tools into a coordinated promotional package. So how does he decide which promotional toolkit to use? Companies within the same sector differ greatly in the design of promotional kits. For example, cosmetics manufacturer Mary Kay spends most of its promotional funds on personal selling and direct marketing, while its competitor Covergirl spends heavily on consumer advertising. We will now look at the factors that influence a marketer's choice of promotional tools.
A feature of each promotional tool
Each promotional tool has unique features and costs. Marketers need to understand these features when formulating a promotional tool.
Advertising (advertising). Advertising can be delivered to a geographically dispersed mass of buyers at a low cost, which allows the seller to repeat the message several times. Television advertising can reach a huge audience. For example, more than 111 million Americans tuned in to watch the last Super Bowl, and 18 million fans tuned in each week to watch the final season of NCIS. Plus, the reach of a popular TV ad can be extended online and through social media. For example, consider Supercell's popular mobile game Clash of Clans: Revenge, starring Liam Neeson, during Super Bowl XLIX. In addition to more than 100 million television viewers, it garnered 82 million views on YouTube by the end of the year, making it the most-watched Super Bowl ad on YouTube for the year. Therefore, television is a suitable place for companies that want to reach a large audience.
Rather than coverage, large-scale advertising says something positive about the seller's size, popularity, and success. Because of the public nature of advertising, consumers tend to find advertised products more desirable. Advertising is also multi-expressive: it allows a company to dramatize its products through the skilful use of images, text, sound and colour. On the one hand, advertising can be used to build a long-term image for a product (like Coca-Cola's ads), and on the other hand, advertising can drive sales (like Kohl's advertising special weekend offers).
Advertising also has some disadvantages. Although it can reach many people quickly, mass media advertising is impersonal and lacks the direct persuasive power of a company's sales force. In general, advertising can only establish one-way communication with the audience; the audience doesn't feel like they have to pay attention or react. Also, advertising can be very expensive. While some forms of advertising, such as newspaper, radio or online advertising, can be executed on a small budget, other forms, such as television advertising, require very large budgets. For example, a one-minute Clash of Clans: Revenge Super Bowl ad cost $9 million for media time alone, not including production costs. That's $150,000 for every tick of the clock.
Personal selling. Personal selling is the most effective tool at certain stages of the buying process, especially in building buyers' preferences, beliefs and actions. It involves personal interactions between two or more people so that each person can observe the needs and characteristics of others and make quick adjustments. Personal selling also allows for building all kinds of customer relationships, ranging from actual sales relationships to personal friendships. An effective sales representative focuses on the customer's interests in order to build a long-term relationship by solving the customer's problems. Finally, in personal selling, even if the response is a polite "No thanks," the buyer usually feels the need to listen and get a response.
However, these special qualities come at a cost. A salesforce requires a longer-term commitment than advertising – advertising can scale up or down, but the size of a sales force is harder to change. Personal selling also costs companies an average of $600 or more per sales call (call), depending on the sector. 16 US companies spend up to three times more on personal selling than they spend on advertising.
Sales promotion. Sales promotion includes a variety of tools (coupons, contests, discounts, prizes, etc.) with many unique qualities. They attract the customer's attention, create interaction with consumers, form a powerful incentive to purchase, and they can be used to dramatize product offers and strengthen declining sales. Sales promotions prompt and reward a quick response. While an ad says "Buy our product," a sales promotion says "Buy it now." However, the effects of sales promotion may be short-lived. It is often not as effective as advertising or personal selling in building long-term brand preferences and customer relationships.
Public relations. Public relations is very persuasive. New stories, features, sponsorships and events seem more real and believable to readers than advertising. Public relations can also reach many customers who avoid sales representatives and advertising. Thus, the message may reach buyers as "news and events" rather than sales-oriented communication. Public relations can also dramatize a company or product, as in advertising. Marketers don't use public relations enough or use it too late. But a well-thought-out public relations campaign, used in conjunction with other promotional package elements, can be very effective and cost-effective.
Direct and digital marketing (direct and digital marketing). The many forms of direct and digital marketing, from direct mail, catalogues, and telephone marketing to online, mobile, and social media, have some distinct characteristics. Direct marketing is more targeted: it is usually directed at a specific customer or customer group. Direct marketing is flexible and personalized. Messages can be developed rapidly, even in real-time, and tailored to appeal to individual consumers or brand groups. Finally, direct marketing is interactive. It enables a dialogue between the marketing team and the consumer, and messages can be modified depending on the consumer's response. Thus, direct and digital marketing are well-suited for highly targeted marketing efforts, customer engagement, and one-to-one customer relationship building.
Promotional kit strategies
Marketers can choose from two basic promotion set strategies: pressure promotion or influence promotion. Figure 14.4 compares these two strategies. Pressure and influence strategies differ in the relative emphasis placed on specific campaign tools. The push strategy is to "transmit" the product to the final consumers through marketing channels. The manufacturer directs marketing activities (mainly personal selling and trade promotion) to motivate channel members to carry the product and promote it to end consumers. For example, John Deere does little to promote its lawnmowers, garden tractors, and other consumer products to end consumers. Instead, John Deere's sales force works with Lowe's, The Home Depot, independent dealers, and other channel members, who in turn sell John Deere products to end consumers. A manufacturer uses a pull strategy to direct marketing activities (mainly advertising, consumer promotion, direct and digital media) to encourage end consumers to buy the product. For example, Unilever promotes Ax shaving products directly to its young male target market using television and print ads, web and social brand sites, and other channels. If the influence strategy is effective, then consumers will create demand for the brand through retailers such as CVS, Walgreens, or Walmart, which in turn will create demand for Unilever. Thus, in the influence strategy, the consumer creates demand for the product through channels.
Some industrial product companies use pressure-only strategies. Similarly, some direct marketing companies only employ influencer strategies. But most large companies use a combination of both. For example, Unilever spends $8 billion worldwide on consumer product marketing and sales promotions each year to create brand preference and attract customers to stores that sell its products. At the same time, it uses its own and its distributors' sales force and trade promotions to push its brands through channels to ensure that what consumers are looking for is on store shelves.
Companies consider many factors when developing their promotional mix strategies, including product and market type. For example, the importance of different promotional tools differs for consumer and business markets. Business-to-consumer companies typically have a greater impact by directing most of their funds to advertise, followed by sales promotion, personal selling, and public relations. In contrast, business-to-business marketers tend to put more pressure on personal selling, followed by sales promotion, advertising, and public relations.
Integrating the promotional package
Having set the promotional budget and package, the company must now take steps to see that each promotional package element is properly integrated. The various promotional elements should work together to have the company's unique brand messages and selling points, guided by the company's overall communications strategy. Whether it's advertising, personal selling, sales promotion, public relations, or digital and direct marketing, communications must deliver compelling marketing content and position at every customer touch point. An integrated campaign suite ensures that communication efforts happen when, where and how customers need them.
All functions of the company should collaborate to plan communication efforts together to achieve an integrated promotional package. Many companies even include customers, suppliers, and other stakeholders in various stages of communication planning. Scattered or disjointed promotion across the company can result in weakened marketing communications impact and confusing positioning of activities. In contrast, an integrated promotional package maximizes the combined effect of a company's promotional efforts.